[Expert-Led Digital Masterclass] Predictive Profiling and Terrorist Threat Mitigation
Overview
Who should attend
Trainer
Case Studies
Partners
Venue
Brochure Download
Overview
Highlights:
Intensive 6-Hour Course 
Remote Access
On-demand Expert Knowledge
Accessible on mobile and TV
Certificate of Completion
What you will learn at this Digital Masterclass:
MASTER Predictive Profiling methodology and UTILISE it during threat assessments of people, objects and situations.
DEVELOP terrorist methods of operations through a red teaming tabletop exercise.
PREDICT plausible terrorist methods of operations and subsequent suspicion indicators.
LEARN how to detect suspicion, determine the threat and then deploy against it.
ESTABLISH different approaches to questioning such as those used by law enforcement, intelligence and security agencies.
LEARN and STIMULATE the use of security questioning in dealing with mules or dry runs.
DISCOVER effective undercover questioning in open environments where people are not expecting or even welcoming interaction.
Who should attend
Security, intelligence, military and law enforcement professionals including:
Vice President or Director of Security
Chief Operations Officer (COO)
Chief Security Officer (CSO)
Chief Strategy Officer
Corporate Security Manager
Crisis Response Manager
Director of Operations
Emergency Management Director and/or Manager
Risk Manager and/or Director
Security Director and/or Manager
Security Supervisor
Trainer
Our Expert Trainer is the Chameleon Associates Managing Partner for the Australian Pacific Region. He has over 30 years of security and emergency experience, including service with the Royal Australian Navy,  Victorian, Queensland and NSW Fire and Ambulance Services, as well as several senior management roles positions in the security industry.
For the past decade,  he was employed in the hospitality industry, holding Security / Safety Management positions with the Sheraton and Accor hotel groups and Corporate Security Manager (Papua New Guinea) for the Southern Pacific Hotels Corporation.
Case Studies
Partners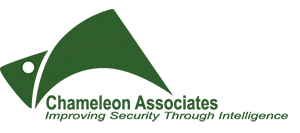 Interested to be part of this training?
Please contact us at hello@q8asia.com.sg to discuss your requirements.
Venue
This Expert-Led Digital Masterclass is conducted remotely. Our onboarding package will ensure a smooth learning experience.
For more information, please write to us at hello@q8asia.com.sg.
Brochure Download
Related Events