Our topic experts will help
professionals like you upskill.
Singapore's leading producer
of first-class industry needs driven
training events and conferences.
Q8 Asia utilises a series of engaging channels and skills enhancement platforms for the development and promotion of new thinking and practical solutions in seemingly complex issues. Our in-depth training platforms encourage deep learning and understanding of the querist and quiescent mind.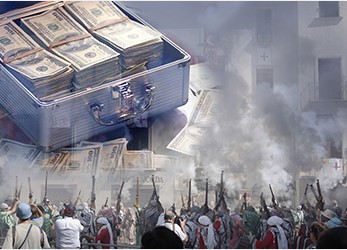 Join the workshop: Counter Financing of Terrorism
What you will learn from this workshop:
This workshop aims to provide delegates a strategic understanding on how to combat money laundering and financing terrorist within their organisation or agencies. It enables delegates to effectively combat ML and FT by recognising the challenges posed in the implementation of ML and FT regime.
Who Should Attend
AML/CFT Analysts
Conduct, Compliance and Operational Risk Officers
Financial Crime Officers
Financial Investigation and Intelligence Officers
24-Jan-2019

-

25-Jan-2019

24-Feb-2019

-

26-Feb-2019

26-Feb-2019

-

27-Feb-2019