Learn from our elite professional community of top field experts.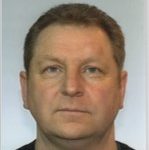 Chris is a highly skilled security strategist who applies the principles of Secured by Design effectively alongside his extensive industry knowledge and experience to add value to projects through developing clear and effective strategic security intent, integrating innovative physical controls, technical measures and procedural responses applied at reasonable cost in relation to identified risks.
Chris specialises in protection of crowded spaces, such as mixed-use developments, sports venues, universities, hotels and shopping complexes. Consideration of behavioural aspects, through application of his social and criminological studies enables Chris to implement Crime Prevention Through Environmental Design. Chris has worked on projects around the world and was the lead security designer for the London 2012 Stadium.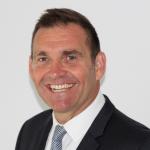 A retired Commissioned Police Officer professional with 33 years' experience with the NSW Police Force, Craig has recently been appointed Head of Security, Rugby League World Cup 2017, as well as other notable appointments including Lead Security and Risk Consultant, Vivid Sydney 2016 Event. Craig was the key NSWPF contact for The Department of Premier and Cabinet (Protocol and Special Events Division) and Destination NSW. This included responsibility for activation of the Police Operations Centre/Government Coordination Centre in the event of a major incident or emergency. Craig has represented the NSW Police Force at many international events including the Australian Government Observers program Qatar Asian Cup 2011, observer to NYPD security operations in support of United Nations General events in New York and major event security planning with other Federal Agencies in Washington.
Craig's diverse background, expert knowledge and respected reputation has resulted in many invitations as a key note speaker both in Australia and abroad.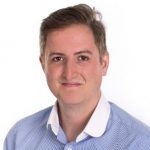 Dale is a Certified Information Systems Security Professional working in cyber security for both defence and industry. He holds a GCHQ accredited first class Master's degree in Cyber Security and Management, specialising in network architectures and vulnerability management.
Dale provides cyber security support to both private sector organisations and Defence, including information governance, risk management, human threats and threat intelligence. Dale is able to consider and synthesise large amounts of information rapidly, making him ideal for roles where both hard cyber skills and architectural rigor are required.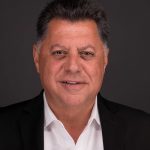 Henry is the President and Co-Founder of Security Solutions International. Henry is the publisher of the Counter Terrorist Magazine, distributed in the US, Europe and Asia, in its 9th year, and the organiser of the Homeland Security Professionals Conference in Orlando, celebrating its 12-year anniversary. Mr Morgenstern was the very first editor of the premiere edition of the Counter Terrorist Magazine – now in its 9th year of publication and is the publisher as President of SSI.
Henry is a widely published author on security-related subjects: IACSP Counter-Terror magazine, The Journal, Fire Chief, Law Enforcement Technology, Law Enforcement Executive Journal, Frontline First Responder, Executive Flyer, The Forum and many others. Henry has also provided commentary for ABC Radio, National Public Radio and has appeared on numerous newscasts commenting on security issues for NBC, CBS and ABC.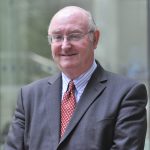 Armed with 43 years of experience, Dr Ian Thomson specialises in strategic, commercial and transportation aspects of oil and gas and has a detailed understanding of regulatory and institutional arrangements, with emphasis on mid and downstream aspects (transportation and processing) and distribution/ supply. Dr Ian was involved in Ministerial level investigations of complex international disputes on construction projects.
Dr Ian was also a High Court expert on capacity planning on the UK gas network and participated as Subject Matter Expert on various aspects of litigation support in Deloitte.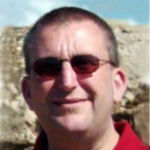 Ian is a Security Design Strategist working for Design Security Limited. He has been involved in the security design of three first class football stadium, a railway station, a student campus, a group of London theatres and an iconic tourist venue. Prior to this he had 20 years practice as a police crime prevention officer and crime prevention design advisor in London. 

Ian was senior crime prevention design advisor to Metropolitan Police Specialist Operations. Ian draws upon extensive experience with the Metropolitan Police and holds internal UK Government Home Office qualifications in crime prevention and counter-terrorism design techniques alongside independent academic qualifications in crime prevention and environmental design.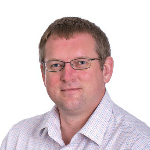 Jon, Senior Open Source Intelligence (OSINT) Consultant and Training Lead, has more than 20 years' experience in the British Army Intelligence Corps in which time he worked in various fields including Counter Intelligence, Technical Investigations, Information Assurance (IA), Human Intelligence (HUMINT), Imagery Intelligence (IMINT) and Cyber Security.  He has experience across most strands of the Intelligence world and gained particular insight by undertaking a variety of roles; Jonathan has worked as an operator, analyst and manager and he was the technical investigations subject matter expert (SME) for Army Headquarters. During his time leading the technical counter intelligence team, Jonathan developed an OSINT training course to educate other investigators and intelligence analysts in how best to research the internet safely and anonymously; the course informed the students in how best to both safeguard and enhance their intelligence operations.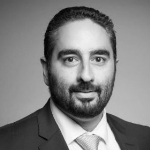 Dr Kevin is a highly qualified executive security and risk professional with an extremely wide breadth of experience providing security risk management consulting to sectors including defence, government, critical infrastructure, ports and marine, resources, data centres, mixed use developments, mass rapid transport, aviation, health, and education.
Dr Kevin's experience spans the Asia Pacific and the Gulf (GCC) and regions, where he has applied a strong combination of technical, project management and business development skills. Dr Kevin has solid experience in improving the security posture of organisations based on industry and government security and risk frameworks and in line with ISO31000 Risk Management.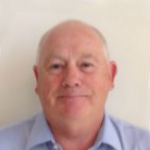 Kim Langton has over 30 years security and emergency services experience, including service with the Royal Australian Navy, Victorian, Queensland and NSW Fire and Ambulance Services and senior management positions within the Australian security industry and Papua New Guinea.

Kim is a Licensed NSW Security Consultant holding Security Risk Management, Training, Assessment and WH&S Certificates as well as a registered NSW security trainer. Kim is a regular invited speaker at international security seminars and has been called before Australian Parliament Senate Committee hearings on Organised Crime as an expert witness on profiling and security within the aviation industry.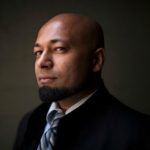 A former informant and now expert with experience in radicalisation, deradicalisation, countering violent extremism (CVE), National security and Counter-terrorism. Mubin is an external SME (Subject Matter Expert) on national security and counterterrorism to the Command Staff of CENTCOM, the United Nations Security Council & Counter Terrorism Executive Directorate and trains police, intelligence and special operations forces on relevant topics. He has appeared on multiple U.S., British and Canadian media outlets (CNN, CBC, ABC and NBC) as a commentator and is extensively involved with the ISIS social media and Foreign Fighter file, including Returnees and rehabilitation.
Panayiotis is a highly skilled engineer and security design specialist who demonstrates strong customer focus combined with a proven commitment to the achievement of targets and business objectives. He applies excellent analytical skills, problem solving abilities, people management, communication and negotiation skills to achieve the strategic aims while delivering cost efficiencies and added value.

A confident member of multidisciplinary teams, he has provided engineering strategic consultancy in the construction sector in Europe and the Middle East across a range of sectors. His designs incorporate advanced and intuitive technologies, which integrate with the business operation and provide flexibility to adapt to the changing threat environment.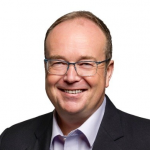 Peter Morgan is a highly experienced senior law enforcement, security and incident management practitioner. Having spent over 33 years in law enforcement with the Hong Kong Police, Peter reached the rank of Assistant Commissioner and was awarded the Police Distinguished Service Medal (P.D.S.M.) for his exemplary service and contribution to Hong Kong.
He has trained local and overseas law enforcement officers on critical incident negotiations, best practices and case studies in crisis negotiations, strategic and operational readiness and response, as well as terrorism and pandemic preparedness.
With over 30 years of experience in both the public and private sectors, Simon is a practicing consultant and an expert in the investigations field. He excels at assisting clients solve a range of problems relating to fraud, corruption, controls breach, regulatory issues and codes of business practice across diverse sectors including banking, manufacturing, energy, transport, electronics, pharmaceutical, oil and gas, insurance industries and more in Asia and in the rest of the world.
Simon's experience includes investigating very prominent international cases involving bribery, corruption and large-scale fraud. He has conducted many sensitive internal investigations; enhanced due diligence assignments; anti-bribery and fraud risk assessments, remediation and mitigation; representation for parties in international investor/state arbitration proceedings and expert witness services to arbitral tribunals in disputes involving allegations of fraud.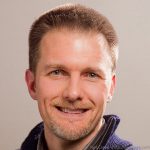 Steve Remington, Principal Consultant & Director, has more than 20 years of expertise in business intelligence, business analytics, operational reporting, data warehousing and other decision support projects. His background includes over six years in academic research and teaching at Melbourne Business School, Monash University and Latrobe University.
In 2009, Steve founded Minerra to provide decision makers with better business intelligence and analytics solutions. Steve leads Minerra's mission to provide business decision makers with rapid access to their information for knowledgeable business outcomes. He combines his in-depth business and information technology expertise with his academic research and teaching experience to provide clients a hands-on approach by serving as a lead program director, solution architect and data modeller.