[Expert-Led Masterclass] Tactical Man Tracking for Law Enforcement & Military
November 27

-

November 29
Overview
Who will attend
Trainer
Case Studies
Partners
Venue
Brochure Download
Overview
Highlights:
Intensive 3 day class 
Certificate of Completion for particpants
What you will learn from this Masterclass:
ENHANCE situational awareness by learning tracking terminology, basic techniques, and tracking indicators, attendees can better understand their surroundings and identify potential threats.
IMPROVE tracking skills through the understanding of dynamics of a footprint, lost spoor procedures, assessing the age of spoor, and anti-tracking/counter-tracking techniques.
LEARN about the roles of the tracking team and tracking team formations, enabling attendees to operate effectively in a team setting.
UNDERSTAND the rules of tracking and applying them in real-life scenarios, as demonstrated through case studies.
EQUIP law enforcement professionals with essential skills that can help improve their effectiveness in the field and enhance their safety and that of the public.
Who will attend
Police Officers and Detectives
K9 Unit Officers and Handlers
Tactical Response Team (SWAT) Members
Corrections Officers and Supervisors
Border Patrol Agents and Supervisors
Search and Rescue Personnel and Volunteers
Military Personnel, including Special Operations Forces
Executive Protection Agents and Bodyguards
and other law enforcement and security professionals who would benefit from attending a Tactical Tracking course, depending on their specific roles and responsibilities.
Trainer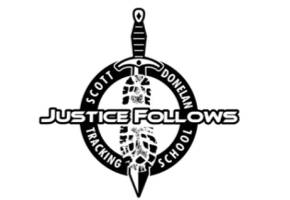 Our Expert Trainer is the CEO & Operations/Training Director for the Scott Donelan Tracking School with
Over 26 years of experience in Tactical Tracking
Experienced in planning and conducting all tactical and non-tactical operations in both rural and urban environments 
Experienced instructor in classes for Law Enforcement and Military personnel throughout the United States and globally.
Case Studies
Relevant case studies and examples will be included in this course.
Partners
Interested to be part of this training?
Please contact us at hello@q8asia.com.sg to discuss your requirements.
Venue
This in-person Masterclass will be held in Singapore. Participants will receive more information closer to the date of the course.
For more information, please contact us at: hello@q8asia.com.sg.
Brochure Download
Related Events