[Expert-Led Masterclass] Reading Suspicious Indicators & The Adversary's MO
Overview
Who should attend
Trainer
Case Studies
Partners
Venue
Brochure Download
Overview
This training provides security and law enforcement officers with the tools and skills to effectively assess threats in their operational environments. Attendees will learn more about Suspicious Indicators and Adversary's Methods of Operations, allowing the organisation to avoid liability issues and increase overall threat mitigation capabilities.
Attendees will also learn how to proactively prevent, deter and respond to criminal and terrorist threats including hostile surveillance, intelligence gathering, dry runs and execution of the crime/attack. The training begins by making the attendees to think like the adversary and then use their experiences to assess threats and develop effective countermeasures. This training has been delivered to thousands of security professionals all over the world.
Key Takeaways from Attending This Workshop:
Understand the operational process of executing a successful attack
Identify criminal or terrorist Methods of Operations (MOs).
Experience adversary's perspectives through training modules and exercises.
Pinpoint what can be considered suspicious in their protected environment.
Master bomb configurations as well as concealment methods of means of aggression.
Utilise Predictive Profiling methodology in threat assessments of people, objects and situations.
Who should attend
Military members tasked with protecting installations (force protection) or responsible for responding to terrorist-related incidents.
First response personnel (Police, Fire, Medics) responsible for responding to terrorist incidents.
Directors of Security responsible for conducting assessments, developing policies and procedures and training members of their staff to identify and prevent terrorist activity.
Members of security departments and units that hold responsibility for access control or are first responders for their organisation.
Professionals such as:
Chief Operations Officer (COO)
Chief Security Officer (CSO)
Chief Strategy Officer
Corporate Security Manager
Crisis Response Manager
Director of Operations
Emergency Management Director and/or Manager
Risk Manager and/or Director
Security Director and/or Manager
Security Supervisor
Vice President and/or Director of Security
Trainer
Our  Expert Trainer has trained extensively in Australia, New Zealand, Papua New Guinea, USA, Middle East and Asia on predictive profiling, red teaming and security engineering. The Trainer has over 30 years security and emergency services experience, including service with the Royal Australian Navy, Victorian, Queensland and NSW Fire and Ambulance Services and senior management positions within the Australian security industry and Papua New Guinea.
He is a
Licensed NSW Security Consultant holding Security Risk Management, Training, Assessment and WH&S Certificates
Registered NSW security trainer.
Member of the Fire Prevention Association of Australia, Institute of Security Providers Association of Australia Ltd and ASIS.
Regular invited speaker at international security seminars and has been called before Australian Parliament Senate Committee hearings on Organised Crime as an expert witness on profiling and security within the aviation industry.
Case Studies
The modules in the training offered are supported with group exercises, scenario simulations and video evidence, in addition to reviews of many pertinent case studies. Workshop facilitator will work closely with the participants to address scenarios and incidents that are relevant to their specific skill set.
Case studies include:
Anne Marie Murphy
Pi Glilot Gas Depot
Mohammed Sadique Khan
Rainbow Warrior
Pan Am Fl 103
9/11
Korean Air FL 858
Karin A
The 'Little Bomber'
Partners
Training Partner: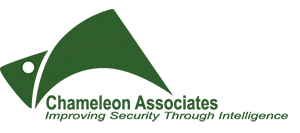 Interested to be part of this training?
Please contact us at hello@q8asia.com.sg to discuss your requirements.
Venue
Details will be sent to attendees closer to the date of the course.
Brochure Download
Related Events