CCTV/ Video Surveillance Analysis/ Interpretation, Singapore
Overview
Who will attend
Trainer
Case Studies
Partners
Venue
Industry Insights
Brochure Download
Overview
This 2-day Masterclass provides delegates a strategic understanding on Predictive Profiling techniques via CCTV/ Video Surveillance analysis. Delegates will learn the skills to predict, categorise the potential for inappropriate, harmful, criminal and/or terrorist behaviour. In addition, delegates will master the deployment of procedures and actions necessary to confirm, reduce, neutralise and/or eliminate harmful threats.
What you will learn from this Masterclass:
DETECT suspicion indicators relating to their operational environment.
ASSESS suspicion indicators based on known and predicted criminal and/or terrorist methods of operation.
CONDUCT, deploy, interact and communicate using terrorist threat mitigation techniques.
AUGMENT the human element of security framework and enhance the safety and security of the people and the assets they serve.
INCREASE the perceived risk of being detected, captured and possibly arrested
IMPLEMENT the Cyclical Security Engineering Process
MASTER the principles of security questioning.
Who will attend
Chief Operations Officer (COO)
Chief Security Officer (CSO)
Chief Strategy Officer
Corporate Security Manager
Crisis Response Manager
Director of Operations
Emergency Management Director and/or Manager
Risk Manager and/or Director
Security Director and/or Manager
Security Supervisor
Vice President and/or Director of Security
Trainer
Expert Trainer has trained extensively in Australia, New Zealand, Papua New Guinea, USA, Middle East and Asia on predictive profiling, red teaming and security engineering. Expert Trainer has over 30 years security and emergency services experience, including service with the Royal Australian Navy, Victorian, Queensland and NSW Fire and Ambulance Services and senior management positions within the Australian security industry and Papua New Guinea.
Expert Trainer is a Licensed NSW Security Consultant holding Security Risk Management, Training, Assessment and WH&S Certificates in addition to being a registered NSW security trainer. 
Expert Trainer is a regular invited speaker at international security seminars and has been called before Australian Parliament Senate Committee hearings on Organised Crime as an expert witness on profiling and security within the aviation industry.
Case Studies
Table Top Exercise
Delegates will develop terrorist methods of operations through a red teaming table top exercise. Groups will present the terrorist methods of operations that they developed as a group. This exercise will be used to predict plausible terrorist methods of operations and subsequent suspicion indicators. Table top group exercise of a real target
Threat Assessment Exercises, Video Interaction and Case Studies
Jakarta, Iyyad al-Ashua, 9/11 and many more.
CCTV Simulation Exercises
Trainees will be shown CCTV videos in which they will have to identify potential threats and make a decision on how to respond. The instructor will add information to the evolving scenario that will challenge the trainee to make decisions and act quickly.
Partners
Training Partner: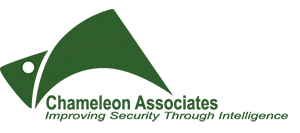 Interested to be part of this training?
Please contact us at hello@q8asia.com.sg to discuss your requirements.
Venue
GRAND COPRTHORNE WATERFRONT HOTEL SINGAPORE
392, Havelock Road, Singapore 169663
Tel: (65) 6733 0880
Fax: (65) 6737 8880
Website: www.grancopthorne.com.sg
Industry Insights
Brochure Download
Related Events